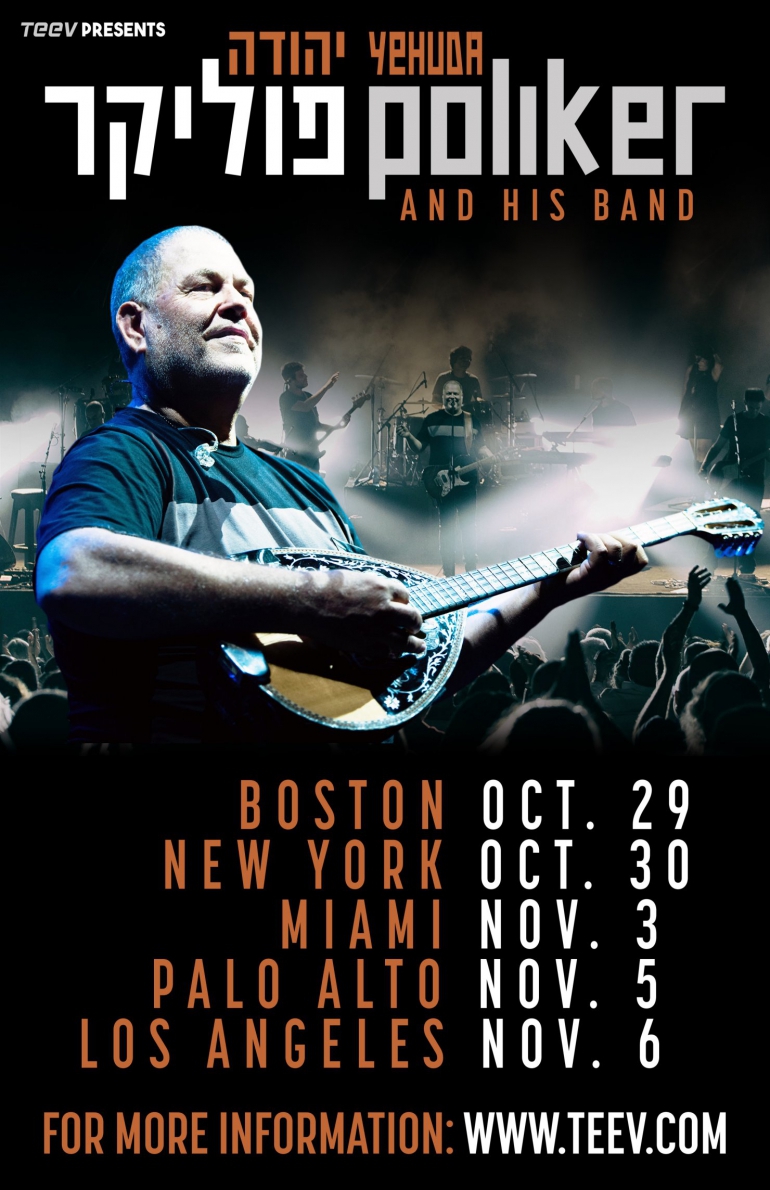 Yehuda Poliker USA Tour Live
Yehuda Poliker - Live Tour USA
Yehuda Poliker is one of Israel's premier artists of all time. With a career that spans over 40 years, Poliker has become a cornerstone of Israeli music. His songs redefined the Israeli contemporary pop/rock landscape. And with his unique combination of electric guitars and bouzouki, giving Greek-Mediterranean rhythms and rock flavor to his music, he has firmly established himself as one of the most important Israeli musicians of our time.
All of Poliker's albums have achieved gold and platinum status, and in 2012 Yehuda Poliker received the Life Time Achievement Award for his outstanding contributions to Israeli culture.
Yehuda Poliker - Live in the USA
In his new show, Yehuda Poliker, accompanied by nine of Israel's most talented musicians, performs all of the greatest hits for which he is known – stemming from his early days of "Benzin", covering the Greek classics from "Enayim Sheli," and to those from his latest album, 2014's "Dreams Museum".
This show is a must-see for anyone that loves Israeli, Mediterranean, or rock music, and especially for those who admire the musical magic that can only come from the cultural melting pot that is Israel.
"For three hours he turned the Caesarea Amphitheatre into a tremendous celebrations, with his world class production. The most Israeli artist is presenting the best most valuable performance in Israel."
Amit Salonim - Mako
"From a Greek "Hafla" to a Rock Party, Poliker is one of the few that is blessed with an audience that will run to see him in any version. In this new tour he is sharp, warm and more exciting than ever before".
Amir Schwartz - Yediot Acharont